>
国际
京剧文化之旅 | 郎朗上口、寓意深远的京剧戏曲谚语
发布时间:2022-09-22 11:06:34 | 来源:中国网 | 作者: | 责任编辑:刘怿艺
A Glimpse ofBeijing Opera Culture | Catchy and Meaningful Proverbs Related toBeijing Opera
"京剧文化之旅"是北京市海外文化交流中心于2020年徽班进京二百三十周年之际策划的品牌项目。作为文旅融合项目将旅游相关的"吃、住、行、游、购、娱"六大要素与京剧有机结合起来,实现京剧振兴与发展的目标,打造成为北京的城市金名片。项目自策划以来已陆续开展了"大戏看北京——京剧文化之旅特展"、"京剧文化之旅·骑行之美"等丰富多样的主题活动。
"Culture Tour of Beijing Opera" is a flagship program launched by Beijing Overseas Cultural Exchanges Center in 2020 to honor the 230th anniversary of the Anhui troupes entering Beijing. As a cultural tourism program, it perfectly combines Beijing Opera and the six key elements of tourism – catering, accommodation, transport, sightseeing, shopping, and entertainment, with an aim to boost the revival and development of Beijing Opera and create a"golden insignia" for Beijing. Since its inception, the program has organized a variety of colorful events such as"Enjoying Beijing in Traditional Opera – A Special Exhibition of Beijing Opera Culture" and"A Bicycling Trip to Experience the Beauty of Beijing Opera".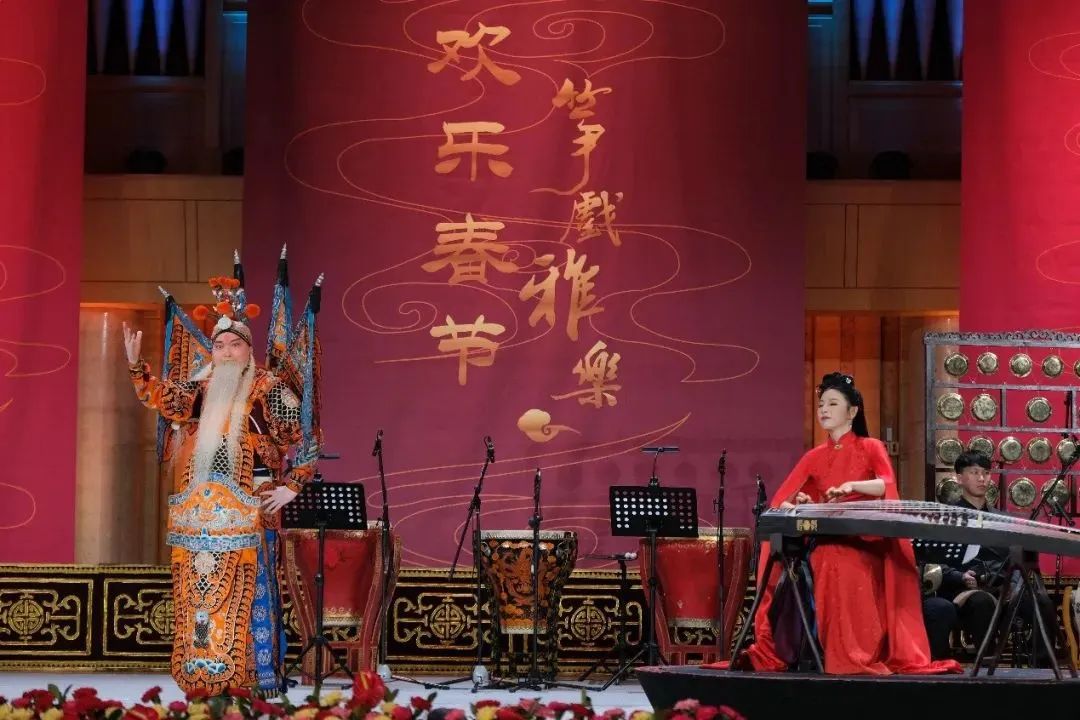 (右滑查看更多活动图片)
Slide to the right to view more photos
在全年活动策划中,"京剧文化之旅"注重多角度突出京剧特色,全方位深入推广京剧文化,通过欣赏京剧表演艺术、探秘剧装制作技艺、感受京剧骑行之美、参与亲子互动体验等不同活动形式,让参与者全方位体验京剧文化,感受国粹艺术的独特魅力。通过线下与线上文化体验,"京剧文化之旅"为京剧爱好者们带来精彩不停的京剧文化盛宴,今天就让我们一起来了解京剧的戏曲谚语吧~
When planning public events for the whole year, the program attaches great importance to highlighting the unique features of Beijing Opera from diverse perspectives and promote Beijing Opera culture across the board. Through various activities such as enjoying Beijing Opera performances, exploring secrets of Beijing Opera costumes, experiencing the beauty of Beijing Opera via a bicycle trip, and participating in parent-child interactive games, participants can comprehensively experience the unique charm of Beijing Opera, a national treasure of China. Such online and offline activities present one and another cultural feasts for Beijing Opera fans. Today, let's have a glimpse of proverbs related to Beijing Opera.
京剧戏曲谚语
Proverbs Related to Beijing Opera
过去有句俗语叫"三句话不离本行",这既说明了从事某行业的人所谈论的内容,一般都与行业有关,又说明了在他们所使用的语言中,都有一些具有行业特点的独特话语。京剧从业者之间,也有着一套具有鲜明行业特点的话语,而戏曲谚语(简称戏谚)是其中最具艺术特色的。
An old saying goes,"talk shop all the time", which refers to those who never begin a talk without mentioning their own trades or jobs. Moreover, they often use some unique jargons of their respective trades in such conversations. Likewise, Beijing Opera practitioners have developed their distinctive terminology, of which proverbs related to this traditional art form are the most unique.
戏谚是在戏曲艺人中流传的口头语,都是在积年累月的艺术实践中悟出来的经验之谈,把演戏方面的一些诀窍、心得编成好记的顺口溜,在艺术实践中进行交流。这些谚诀听来悦耳,念来顺嘴,词简意深,见解精辟,哲理性强,能用简单的话语反映出深刻的道理。
All of those proverbs are sayings based on many years of experiences of traditional opera artists that have been passed down across generations. They summarized some knacks on performance into easy-to-remember jargons and exchanged with each other in art practice. Those jargons are usually catchy, simple but meaningful, and reflect deep thoughts with brief expressions.
戏谚的类别划分
Classification of Proverbs
1
关于勤学苦练
On diligent practice
为了呈现最好的舞台效果,勤学苦练对于台上台下的京剧从业者来说都是至关重要的,因此产生了许多与之相关的戏谚,如:"台上一分钟,台下十年功"、"师傅领进门,修行在个人"、"一日练一日功,一日不练千日空"。
To render the best effects on the stage, diligent practice is crucial for Beijing Opera practitioners both onstage and offstage. This has inspired many relevant proverbs, such as"One minute on the stage needs ten years practice offstage","A man can lead a horse to the water but he cannot make him drink", and"Each day's practice leads to progress, but without practice one day may make a thousand previous days' efforts in vain."
而对于京剧演员来说,除了在技艺上下苦功夫外,提升感悟能力,追求艺术上的提升也是至关重要的,"强记不如善悟"、"要想学好,会精通化不可少"、"既要苦练,还要苦思",寓意仅凭练习与学习是不够的,更重要的是要运用自己的才智神思,将所掌握的一切融会贯通,化为己有。
For Beijing Opera artists, in addition to hard practice of skills, it is also vital to enhance their comprehension ability and pursue artistic improvement. Such proverbs as"A good comprehension ability is much better than cramming","Understanding is necessary to learn well", and"diligent practice and deep understanding are equally important" indicate that only learning and practice isn't enough, and comprehending knacks and achieving mastery of what one has learned are more important.
2
关于技术诀窍
On skills and knacks
戏曲谚语"传技"的功用是尤为突出的,可以说它是戏曲谚语的核心。这些技术诀窍,可以称为是后世演员通心窍的钥匙,经一言提醒便可能豁然开朗。
A prominent role of some proverbs related to Beijing Opera is to pass on skills, which is even their most important function. With simple words, they provide a key for later-generation artists to grasp relevant skills and knacks.
强调念白重要的"千金话白四两唱";指导唱法技巧的"高音轻过,低音沉着"、"别肚巧使丹田劲儿,喊嗓出声不伤音";总结各行当表演技巧的"慢要松,紧要绷,不紧不慢才算功"、"手到眼到,眼到手到"、"净行要撑,旦行要松,生行要弓,武行取当中"、"文不温,武不躁",对于较为复杂讲究的艺术手法,戏谚往往用深人浅出的精练语句就概括清楚了。
For instance,"spoken parts far overweigh singing", which emphasizes the importance of spoken parts in Beijing Opera;"Be gentle in high pitch and calm in low pitch" and"Use your abdomen and throat skillfully to sing", which are about singing skills;"Neither too loose nor too tense","Keep hand movements and eye expressions in conformity", (When performing the movement of yunshou),"jing (actors with painted face) should separate the two arms, dan (female roles) should keep the arms relaxed, sheng (male roles) should bend the arms like an arch of the bow, and martial art roles should be in the middle", and"Literary roles should not be too calm and martial art roles should not be too hasty", all of which showcase the knacks in acting. Such proverbs explain complicated knacks with simple words.
3
关于错误警示
On warnings for avoiding mistakes
在京剧的艺术实践中,前辈也从反面错误中总结出了经验教训,归纳成许多戏曲谚语,让后辈引以为鉴。"话多有失,蜜多不甜,有艺不要用在一出戏上",是指滥用技巧会倒观众胃口;"不论剧情乱用眼,满脸是眼不见眼",是批评不分剧情场合乱用眼神戏;"三山四十分不开,老乡保准不明白",是指发音吐字不过关,观众听不清词的问题;"一清二混三不见"则是指的态度不严肃,越演越没戏……出现错误就需要虚心修改的态度,"对镜去病,日见增新",就能改正问题。
Older-generation Beijing Opera artists drew lessons from the mistakes in their years of practice and summarized them into proverbs to warn later generations."One will make mistakes if he speaks too much just as too much honey doesn't taste good, so one shouldn't use all his skills in one performance", which indicates that overuse of skills will only turn the audience off;"Eye expressions without conforming to the plots can only make performance worse", which criticizes some artists using eye expressions wrongly in performance;"Folks won't understand you if you obscure'San' and'Shan' or'Si' and'Shi' in pronunciation", which shows that actors' unclear pronunciation may make the audience unable to hear the lyrics clearly;"Without continuous efforts, what you learn would become obscurer and obscurer with each passing day", which warns performers to be serious about continuously sharpening the edge of their skills. One should correct his mistakes with a modest attitude, just like"taking past lessons as a mirror and making progress day by day".
戏谚的价值
Value of Proverbs
戏谚的价值,在于它将京剧艺术的规律加以提炼后,用凝练、形象的语言加以表述,便于晚生后学们理解和接受;而且戏谚的易懂好记的特点,也使得它们在京剧从业者中的传播更为便捷。
The value of those proverbs lies in the fact that they epitomize the law of Beijing Opera with simple but vivid words, so that later generations can understand and learn easily. This feature makes such proverbs spread more swiftly among Beijing Opera practitioners.
研习这些戏谚,对于京剧演员掌握表演技巧、通晓艺术规律并将这些技巧与规律继续传承下去有着很大的作用。戏谚同时也对京剧从业者的行为有着重要的规范作用,时刻提醒众人遵守艺德的重要性。
Those proverbs play a great role in facilitating Beijing Opera performers to grasp skills and laws of the traditional art form and pass them down to later generations. Besides, such proverbs are conducive to regulating the behavior of Beijing Opera practitioners by reminding them of observing professional ethics.
戏谚不仅在京剧从业者之间代代相传,也通过戏曲爱好者或新闻媒体,传播到了大众的日常生活。"台上一分钟,台下十年功"、"师傅领进门,修行在个人"等郎朗上口又寓意深远的戏谚也成为众多人学习奋斗的警语。
Those proverbs have not only passed down from generation to generation among Beijing Opera practitioners, but also influenced people's daily life through the dissemination by Beijing Opera fans and the media. Such catchy and meaningful proverbs, such as"One minute on the stage needs ten years practice offstage" and"A man can lead a horse to the water but he cannot make him drink", encourage many people to work hard.
通过戏谚,可以让更多人对京剧产生兴趣,逐步了解京剧文化,学会鉴赏京剧艺术,向身边人传递京剧内涵。
In addition, those proverbs arouse interest in Beijing Opera among more people, enabling them to understand and appreciate Beijing Opera and convey the cultural connotations of this traditional art form to people around them.